Austin Web Design
Feb 07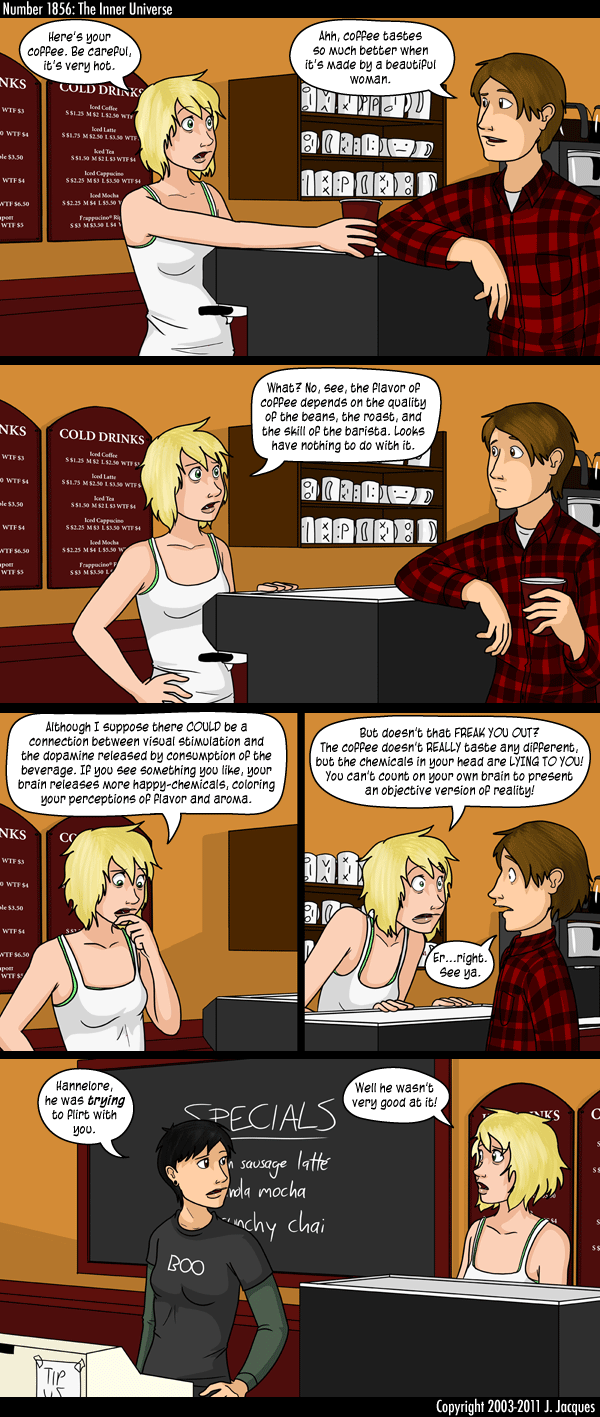 Tonight there was a really big football game that the Green Bay Packers won! This newspost…
Jan 08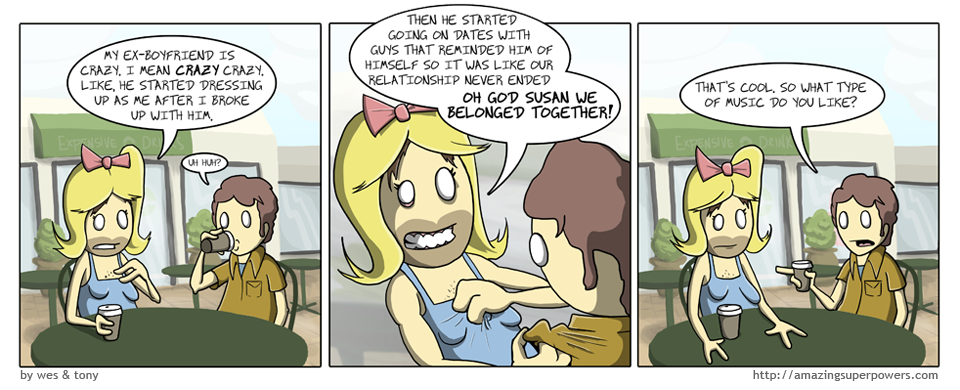 A comic is on the world wide web despite Tony having tacos on ice while everything came up Wes.
Dec 21
Black Sabbath – Live in Paris 1970 (DVD) -
Some time ago, a reader hepped me to the existence of a Black Sabbath bootleg DVD, Live in Paris 1970. The date was December 20, the venue was the Olympia Theater, and the footage was broadcast on…
Dec 18
Austin: Yes, Please. (512) Winter Open House -
Pecan. Porter.
That is all. Okay, fine, it's not all, but the deal is that local brewery (512) is having their winter open house this Saturday from 2-5pm. You know after you've done…
Aug 09
Highly Suggestive Heat-Seeking Missiles Are Highly Suggestive -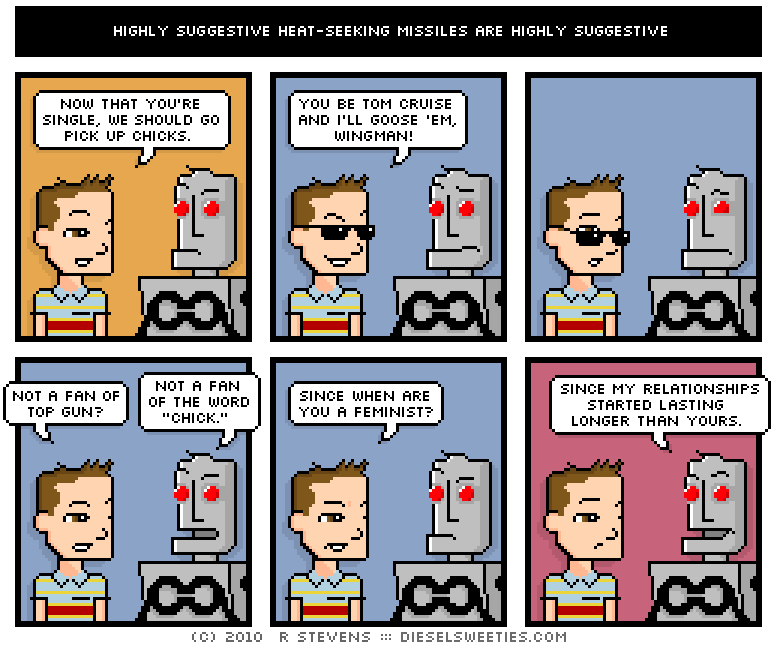 I've never successfully made it through Top Gun. I liked the utterly frustrating NES game as a kid, though.
Transportation Security Administration agent Leroy Ray has been arrested for allegedly stealing $500 from a wheelchair-bound woman as she passed through a security checkpoint at Newark Airport….
My Top 5 Artists (Week Ending 2010-8-8) -
Imported from Last.fm Tumblr by JoeLaz
Aug 06
Court upholds gay marriages in Mexico City -
The Mexican Supreme Court ruled Thursday that a law allowing same-sex marriages in Mexico City is constitutional, rejecting an appeal by federal prosecutors who argued it violated the charter's…
Lantlôs: New Track Available For Streaming (Stereogum Premiere) -
"Pulse/Surreal", a brand new song from Lantlôs is available for streaming HERE, courtesy of Stereogum / Haunting The Chapel. The track comes off the band's sophomore album, .neon
Aug 05
Go Home? -

The incident underscores how contentious — and, perhaps, how irrational — the debate over the mosque has become.

Indeed. For one thing, describing Cordoba House as a mosque is…